1-877-607-2517
24x7 EXPERTS
Payment Plans with Affirm
Affirm allows you to spread your purchase over time with fixed monthly payments. Just select financing with Affirm at checkout
Product Experts
Talk or chat with one of our friendly experts and ensure you order the right product for your needs. Average call wait time is less than 1 minute
1-877-607-2517


Introducing Affirm Payments
0% APR Financing
Choose Affirm at checkout and pay over 3 or 6 months with rates as low as 0% APR.* Offer expires October 2nd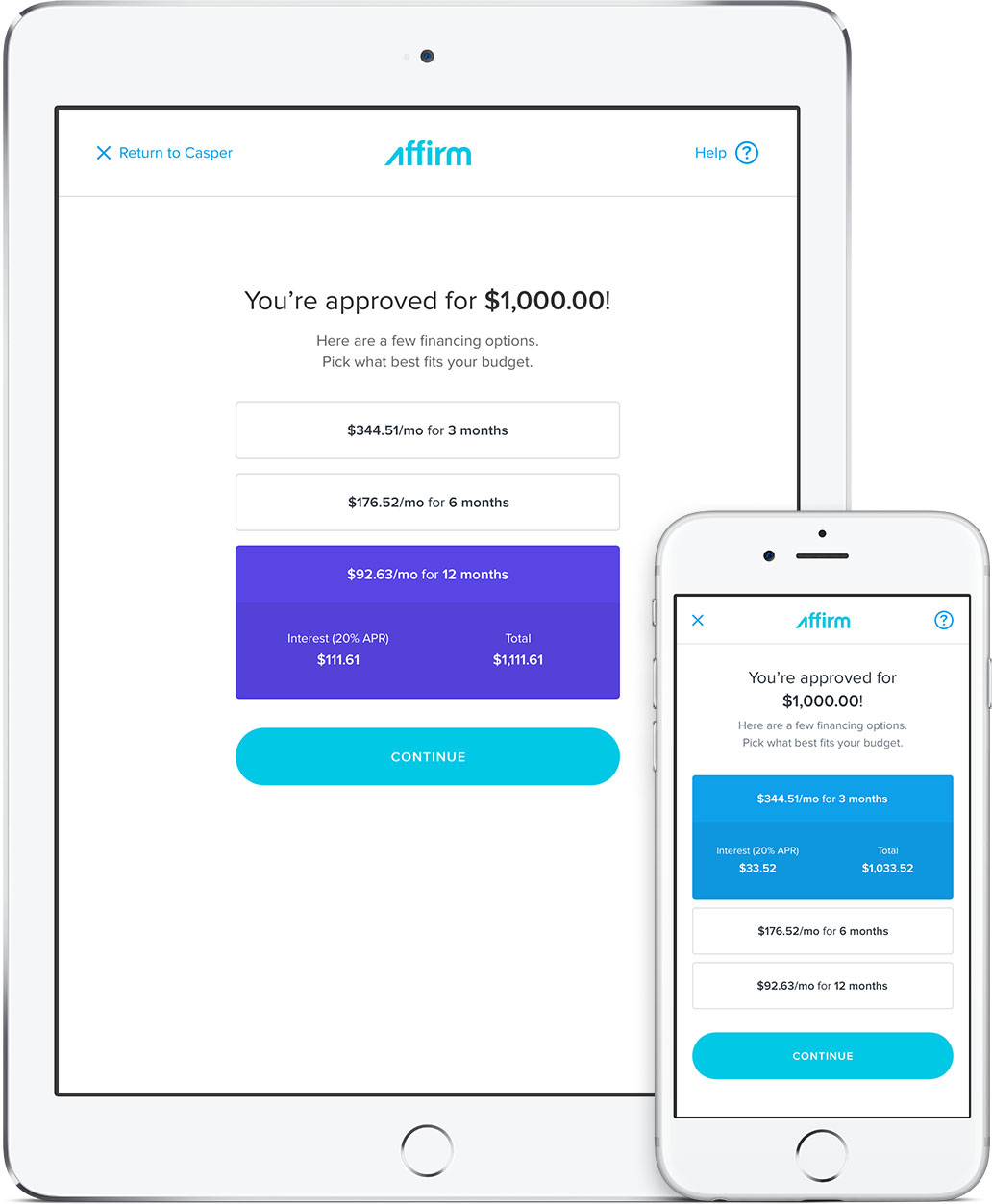 *Offer is valid from 12:01 AM CDT September 29th, 2016 through 11:59 PM CDT October 2nd, 2016. Previous purchases are ineligible for offer. Offer is subject to change at any time. Pay over 3 or 6 months with financing rates from 0-30% APR, or pay over 12 months with financing rates from 10-30% APR when you complete a purchase using Affirm. Eligibility for financing and rates are based on applicant's creditworthiness. Affirm loans made by Cross River Bank, a New Jersey-chartered bank, member FDIC.
Shop by Category
We Give You More:
Better Prices. Better Selection. Better Service.
Free Shipping
Free standard shipping on 1,000's of items.
30 Day Returns
Return items 30 days from purchase. Details ▸
17 Years of Service
Owned and Operated in America since 1999.
We Give You More
Free Shipping
We offer free standard shipping on thousands of products**. This is designated on each product page. Shop and you shall find.
60 Day Returns
Return most items up to 60 days from purchase. See our full policy for details.
16 Years of Service
Owned and Operated in America since 1999.
Helpful Product Experts
Our friendly experts are happy to make product recommendations and answer your questions. Call 1-877-607-2517.
---
** Certain items do not qualify for free shipping.
Ice Makers : The Perfect Addition to any Home Bar
For over a century, ice makers have been keeping our beverages ice-cold. Whether it's installed undercounter, flushed into cabinetry or left freestanding—we offer an array of ice machines that will effortlessly supply your kitchen or home bar with tasteless, gourmet shaped ice. Shop our collection of industry-leading brands like EdgeStar, Summit, Danby, Koldfront, and many more.
Built-In & Undercounter Ice Makers
Browse our extensive collection of undercounter ice makers to provide your home with an endless supply of restaurant-quality ice in only a matter of minutes. Built-in ice machines feature a front-vented design for convenient undercounter installations to fit any setting you'd need. You can even build these ice makers directly into cabinetry for a flawless display that complements the decor of any room.
Choose from one of our low-production models to supply your family dinners with the perfect amount of ice—as low as 12 lbs. per day—or invest in an ice maker with outputs as much as 85 lbs. of ice every day to ensure your party never runs out of great-tasting ice. We feature a wide assortment of variety of styles, finishes and door types to help you find the best under counter ice maker for your lifestyle.
Outdoor Ice Makers
Completely reinforced with durable stainless steel exteriors to withstand harsh outdoor elements and ensure longevity, our selection of outdoor ice makers are the best choices for your next backyard barbecue, pool party or deck renovation. All of our outdoor ice makers feature slim widths, some even as thin as 14.6 inches, and most are equipped with reversible door hinges, so you'll have no issues finding the right machine to fit snug under-counter.
Outdoor ice makers are designed and tested to withstand the sometimes extreme elements necessary for outdoor use. Utilizing advanced compressor-based cooling systems to keep the insulated interior cabinets as cold as possible, this type of ice maker provides you with a steady stream of ice no matter how hot or cold it is outside. Complete with handy functions like automatic operation and close door assist, these reliable ice makers will provide your backyard with seemingly-endless amounts of ice for seasons to come.
Portable Ice Makers
One of the most popular types of ice makers are the portable versions that can be used virtually anywhere there is an outlet. Without the requirement for a permanent water line, portable ice makers are compact alternatives to other types of ice machines. Simply plug it in and add water, and you will have ice within minutes.
All of our portable ice machines are designed to be small, compact and slim, making them convenient additions to RVs, boats and small kitchens—even on top of counters. Instead of constantly producing ice from an inlet water supply, portable ice makers are engineered to refreeze water from melted ice to produce even more ice, so you can save on water and minimize trips to the sink for refills. We feature a wide assortment of styles, colors and finishes to help you find the best portable ice maker for you and your lifestyle.
We proudly offer a multitude of ice makers, including the most reputable models on the market from EdgeStar and Koldfront, all at an affordable price that can't be beat. If you're on the hunt for an ice machine or ice maker for your home, we are confident that we have the perfect unit for you.
Have a Question? Call 1-877-607-2517
We Give You More
Free Shipping
Get free standard shipping on thousands of designated products across our site. Some items, like very large and heavy products, do not qualify at this time.
30 Day Returns
Just give us a call to return your item. Most items can be returned up to 30 days from the purchase date. For specific details please read our return policy.
17 Years of Service
We have been providing excellent customer service since 1999, from 24x7 phone support, a world-class website and learning center, and faster home delivery.
Helpful Product Experts
Talk or chat with one of our friendly Austin, TX experts and ensure you order the right product for your needs. Average call wait time is less than 1 minute.
Price Match
We are competitively priced everyday but if you do find a better deal at another authorized dealer let us know. For more details, see price match policy.
Loading Video