1-877-607-2517
24x7 EXPERTS
Payment Plans with Affirm
Affirm allows you to spread your purchase over time with fixed monthly payments. Just select financing with Affirm at checkout
Product Experts
Talk or chat with one of our friendly experts and ensure you order the right product for your needs. Average call wait time is less than 1 minute
1-877-607-2517


Introducing Affirm Payments
0% APR Financing
Choose Affirm at checkout and pay over 3 or 6 months with rates as low as 0% APR.* Offer expires October 2nd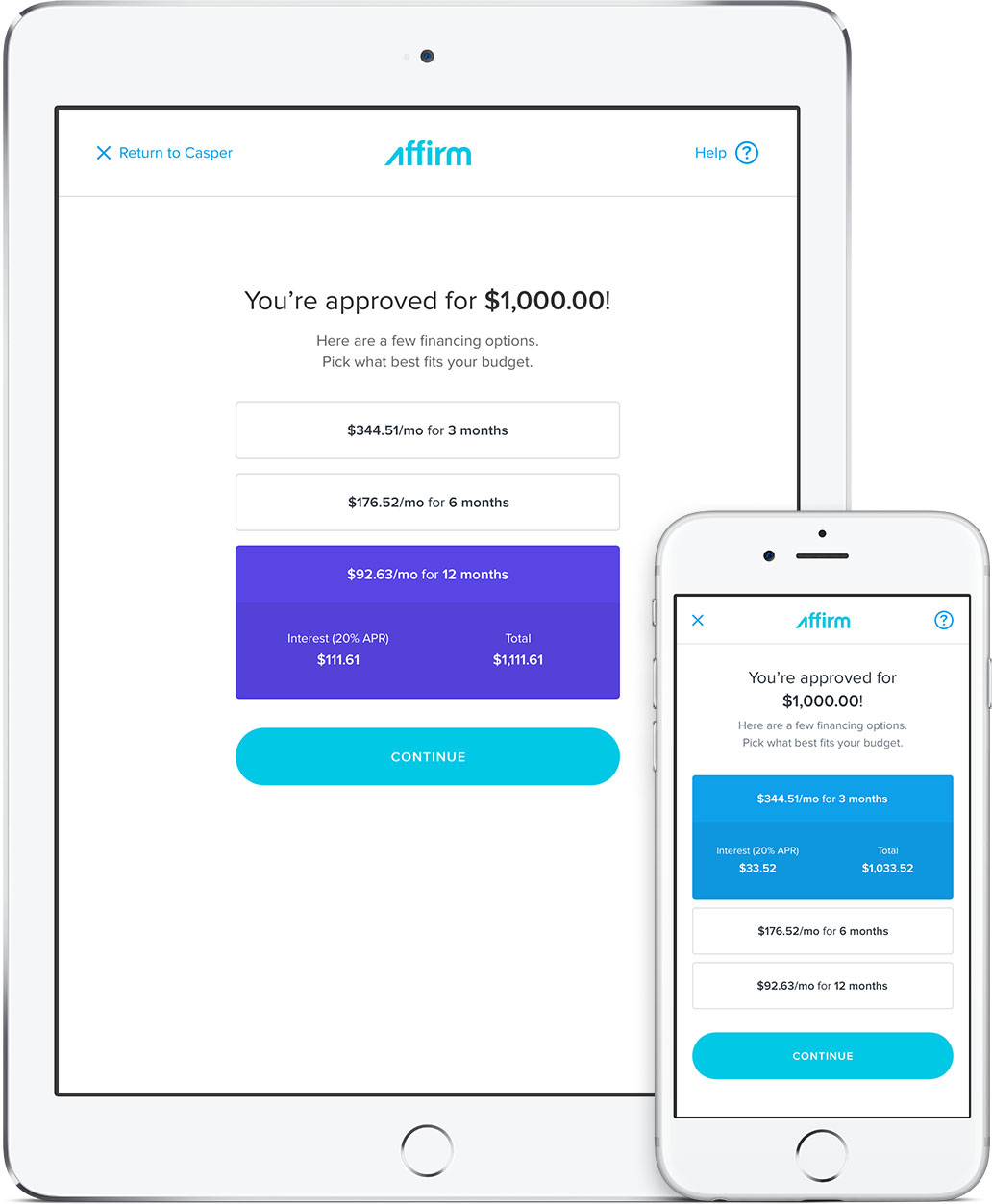 *Offer is valid from 12:01 AM CDT September 29th, 2016 through 11:59 PM CDT October 2nd, 2016. Previous purchases are ineligible for offer. Offer is subject to change at any time. Pay over 3 or 6 months with financing rates from 0-30% APR, or pay over 12 months with financing rates from 10-30% APR when you complete a purchase using Affirm. Eligibility for financing and rates are based on applicant's creditworthiness. Affirm loans made by Cross River Bank, a New Jersey-chartered bank, member FDIC.
Have Questions?
Talk to a Product Expert
Call:
1-877-607-2517
Available 24x7
We Give You More:
Better Prices. Better Selection. Better Service.
Free Shipping
Free standard shipping on 1,000's of items.
30 Day Returns
Return items 30 days from purchase. Details ▸
17 Years of Service
Owned and Operated in America since 1999.
We Give You More
Free Shipping
We offer free standard shipping on thousands of products**. This is designated on each product page. Shop and you shall find.
60 Day Returns
Return most items up to 60 days from purchase. See our full policy for details.
16 Years of Service
Owned and Operated in America since 1999.
Helpful Product Experts
Our friendly experts are happy to make product recommendations and answer your questions. Call 1-877-607-2517.
---
** Certain items do not qualify for free shipping.
Learn About Wine Refrigerators
Most Watched Videos
Top Questions Answered
Top Questions Answered
Top Questions Answered
How to Choose a Wine Cooler
How to Choose a Wine Cooler
How to Choose a Wine Cooler
Door Reversal
Door Reversal
Door Reversal
Wine Refrigerators: Store Your Wine at the Perfect Temperature
WineCoolerDirect.com is ready to supply your space with each-and-every type of wine refrigerator you could possibly need. We specialize in providing industry-leading brands that are readily available for your convenience, at a price that simply can't be beat. Whether you're looking for a compact option to store less than 25 bottles, or a beautiful wine credenza to supplement your ever-growing collection, we offer a multitude of wine fridges that tailor to your specific need.
Top Rated Wine Refrigerators
Navigate through our selection of top rated wine refrigerators and invest in a reliable product that's guaranteed to last. From space-saving single and dual zone wine coolers to professional large-capacity cellars, you'll find an assortment of models backed by countless customer reviews to help determine the best fit for your lifestyle.
Small Capacity Wine Refrigerators
Perfect for mini-bars, entertainment rooms, or on the counter, we have a wide selection of small wine fridges that store up to 25 bottles to supplement compact spaces with ease. These wine refrigerators use advanced thermoelectric or convection cooling technology to effectively chill your bottles. Available in a variety of styles, and with units as small as 6" in width, you'll have no issues finding the best chiller for your needs.
Medium Capacity Wine Refrigerators
If you're looking for a medium capacity refrigerator to easily store a number of your favorite wines, shop our assortment of 26 through 38-bottle capacity undercounter, built-in, freestanding and integrated wine coolers. These versatile refrigerators are equipped with adjustable shelving to store a variety of bottle sizes, and are slim enough to seamlessly fit into your home.
Browse our selection of 38 to 66 bottle refrigerators if you're in need of more space. These larger additions make for ideal wine storage in kitchens, home bars and dining rooms—loaded with a surplus of features that help preserve your wines' taste and maturation.
Freestanding wine coolers are constructed to stand alone for quick and convenient installations, making them perfect for dinner parties and other celebrations. Some wine refrigerators can be built-in or installed undercounter thanks to their front-venting design, flush mounting with cabinetry for a beautiful appearance that enhances any space.
Large Capacity Wine Refrigerators
Refrigerators with a capacity of 67-110 bottles are dependable solutions for storing substantial amounts of wine. There are an array of wine cabinets and merchandisers engineered with dual zone technology to individually cool multiple types of wine at their optimal temperatures. With unique LED interior lighting and digital touch panel controls, these impressive cooling units make for attractive displays in any setting.
If you don't have the space, or time, to build your own wine cellar, invest in one of our 111 to 200 bottle wine coolers. These sophisticated refrigerators will mimic wine cellar climates to ensure your bottles are properly stored and ready to drink. Insulated double-paned/tinted glass doors provide unwarranted protection by preventing exposure to harmful UV light, which can alter the chemical makeup of your wine and affect its taste and quality. We even offer 200+ bottle capacity options for connoisseurs looking to supplement their larger-than-life wine collections.
Wine Dispensers
We also specialize in providing unique wine dispensers that are constructed to distribute wine without any unwanted oxidation. Dispensing wine from a keg or cask allows you to reduce overall costs while preventing excess waste from leftover wine bottles. These appliances utilize wine-certified components, such as barrier tubing and 304 stainless steel faucets, to prevent oxygenation and taste alteration. Wine dispensers by Vinotemp are extremely compact alternatives to full-size dispensers, with capacities as small as 4 bottles to conveniently serve a number of bottles anywhere you'd want. Using nitrogen gas to efficiently cool and preserve your drinks, these dispensers can achieve optimal temperatures for red, white and sparkling wines.
If you're looking to invest in a reliable wine refrigerator but aren't sure where to begin, navigate through our wide selection of styles, sizes and capacities.
Have a Question? Call 1-877-607-2517
We Give You More
Free Shipping
Get free standard shipping on thousands of designated products across our site. Some items, like very large and heavy products, do not qualify at this time.
30 Day Returns
Just give us a call to return your item. Most items can be returned up to 30 days from the purchase date. For specific details please read our return policy.
17 Years of Service
We have been providing excellent customer service since 1999, from 24x7 phone support, a world-class website and learning center, and faster home delivery.
Helpful Product Experts
Talk or chat with one of our friendly Austin, TX experts and ensure you order the right product for your needs. Average call wait time is less than 1 minute.
Price Match
We are competitively priced everyday but if you do find a better deal at another authorized dealer let us know. For more details, see price match policy.
Loading Video