Popular Articles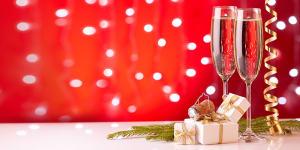 What's the perfect gift for any wine lover, other than a bottle of wine? Wine accessories, of course! From the inexpensive to the luxe, gag…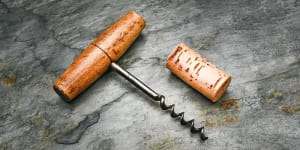 Table of Contents Types of Wine Openers Factors to Consider While Shopping Most Popular Brands to Consider You've had a long day at work. You…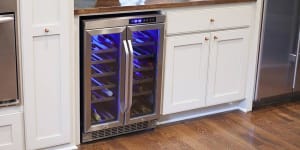 Designed to harmoniously integrate into your lifestyle, built-in wine coolers are one of the most popular and luxurious ways to store your wine. The convenience…
The Best Wine Gifts Under $100
Sometimes it's the simple things that make the best gifts. We know this, you know this. This is why we wanted to highlight all of our favorite wine gifts that cost less than $100. Whether you are stocking up on items to create a personalized wine gift basket for the enthusiast in your life, or simply looking for a small, casual gift to say thank you to someone special, we are confident that we have what you are looking for. Which is why we are proud to offer an extensive collection of wine gifts under $100 or less.
5 Wine Gift Ideas to Get You Started
Depending on whom you're shopping for, it can sometimes be difficult to come up with the initial idea of what you want to give as a gift. This is why we wanted to get you started with a few of the most popular wine gift ideas that we've had success with. With all of these items being under $100, you have the unique opportunity to create a wine gift basket. In fact, wine gift baskets are incredibly popular and always a hit.
Whether you go with a gift basket or not, below are a few items that you should consider, all costing you less than $100.
Wine Openers & Corkscrews
No matter if you're looking for a traditional corkscrew or a fancy electric wine opener, these accessories are essential to every wine lover. Designed to effortlessly open a bottle of wine, we carry a wide assortment of wine openers and corkscrews that are sure to make a great gift and last a lifetime. The best part of gifting a wine opener is that no matter how many they own, this tool will always be needed and the uniqueness of them ensure it's always a one of a kind gift.
Stemless Wine Glasses
Another popular wine gift that is always a hit is a new set of wine glasses. Whether you go with stemless or not, every one loves a nice set of wine glasses. Like other popular wine gifts, you know going in that they likely already have this item, but receiving another set as a gift is still a guarantee to please. Browse our full selection of glassware, including glasses designed for red wine, white wine and champagne.
Decanters
A wine decanter is another great gift idea, especially for anyone that truly appreciates the flavor and aroma of their favorite bottle. Much like swirling in a glass, decanting helps the wine blossom and develop after the bottle has been uncorked. A new decanter is an elegant gift that will be used often by its recipient.
Aerators
Similar to decanters, wine aerating accessories are another affordable gift idea that help the recipient experience the best tasting glass of wine. Designed to reduce the presence of sulfites in wine while simultaneously boosting its flavor, our selection of wine aerators are a great gift for anyone that wants to experience the true flavor and aroma of their favorite bottle.
Wine Chillers
Designed to quickly cool down a room-temperature bottle, a wine chiller is another great gift idea that is sure put a smile on the recipients face. Whether you go with a chilling stick or a countertop device, you have many different options to choose from while staying below the $100 price point. Because of their affordable price and small design, these make great gifts for anyone that likes to relax with a glass of wine.
Shopping for the Best Gift
The above ideas, and all the products featured here, are just a small sample of what's available under $100. These gifts are the essentials and the extras that will add spice, pizzazz and practicality to anyone's life, even someone who seems to already have it all. You can also browse our selection of accessories. They may not be listed here, but they do make great gifts.
Before you decide to give the "cliche gift" of a bottle of wine, check out all of our wine gifts or give us a call. We have a trove of gift ideas that we are happy to share with you.