We Give You More:
Better Prices. Better Selection. Better Service.
Free Shipping
Free standard shipping on 1,000's of items.
30 Day Returns
Return items 30 days from purchase. Details ▸
17 Years of Service
Owned and Operated in America since 1999.
Popular Articles: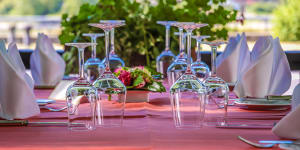 With all the different kinds of stemware available, it can be hard to choose a single glass or set of glasses to use for your…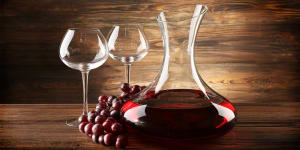 Everything You Need to Know When Buying A Wine Decanter Table of Contents What Is A Decanter? The Benefits of Decanting Wine Types of Wine…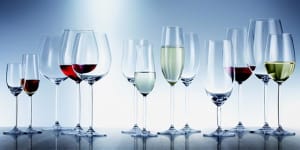 No matter if you are a newbie to the wine scene or consider yourself a pro, you have not truly mastered the art of drinking…
Glassware: The Best Way To Truly Experience Your Wine
If you understand the complex chemistry of wine, beer, liquor and other spirits then you should be very familiar with how crucial proper glassware really is. Depending on the shape, size and consistency, glasses can alter the way your favorite alcoholic drinks taste, and at WineCoolerDirect, we're devoted to making sure all of your glassware is attractive and long-lasting.
Stemware
Enhance the flavor and aroma of your wine by pairing it with a beautiful set of stemware. We offer a variety of different styles, shapes and sizes to accommodate your favorite type of wine. The shape of your glass plays an important role in how you experience the wine. The type of glass being used helps your wine-of-choice to breathe and truly blossom, allowing you to experience its full flavor and aroma at every sip.
If you're a lover of red wines like cabernet, merlot and pinot noir, you'll need a large-bowled glass to develop the finest aroma. Glasses designed for white wines feature smaller U-shaped bowls with elongated stems to prevent unwanted warming from body heat. For champagnes and other sparkling wines, narrow fluted glasses, commonly known as champagne glasses, are recommended. The slimmer rim helps your bubbly retain carbonation which preserves its taste for longer periods of time. With options for laser-etched effervescent points and classic cut designs to lead-free, dishwasher-safe crystal, you'll be sure to find the perfect set of stemware for your next glass of wine.
Wine Decanters
Available in a range of shapes and sizes, wine decanters have been used throughout the course of history to improve a wine's overall quality. These aesthetically pleasing containers are thoughtfully designed to remove sediment and aerate aged wine, so you can enjoy a glass with friends without worry of grittiness or undeveloped tastes. Decanters made from clear glass or crystal are great choices for easily detecting sediment before serving a drink—which is why most of our wine decanters are constructed from high-quality materials. Invest in a modern glass decanter for a stylish display at your next dinner, or choose a handcrafted carafe with a stopper to aerate your wine as much or as little as you want. Whether you're prepping a 10-year-old bottle for an anniversary or an inexpensive choice from the local convenient store, decantation is a great and easy way to enhance your favorite wine.
Cocktail and Bar
While premade drinks are convenient and easy, making your own cocktail can be an exciting experience that many won't soon forget. No matter the size of your space, the type of liquor or the techniques you use, using the right glassware for your cocktails has an impact on not only presentation, but taste as well. From elegant lead-free options and crystal long-drink glasses to fully copper Moscow mule mugs, so you can stock your home bar, kitchen or living space with all the necessary essentials to create your very own craft cocktail.
Beer Glasses
Beer is one of the most popular alcoholic beverages in the USA, and it's estimated that roughly 753 million gallons are consumed annually. Similar to wine, your beer's flavor can be affected by what you use to drink it, which makes your choice of glassware more important than ever before. There are many kinds of volatiles in your beer—like alcohol, hop oils and fruity esters—that can affect the smell. You should choose glassware that promotes a healthy foam head and helps trap evaporative compounds to enhance your brew's aroma. We offer many different types of beer glasses designed for a wide variety of styles.
Browse our extensive collection to find the best glassware to suit your lifestyle. Whether you're a wine connoisseur looking for the purest crystal glasses, or just trying to replace an old set of your favorite mugs, you'll find exactly what you're looking for and more, here at WineCoolerDirect.com.